VISION
To serve as Christ served. Our commitment and drive is to show the love of God through practical solutions, which will aid physical, social and spiritual welfare.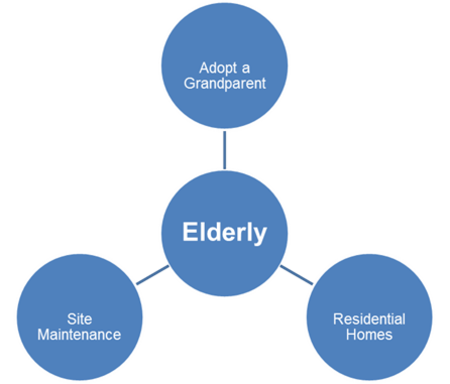 Commitment

Planned visits
Festive Programs
Gardening
Painting
Care And Attendance

LEADERSHIP TEAM (Volunteer):
Mary Ferguson – Certified Nurse
Mary is a qualified, certified and well established Health Professional. She tables a wealth of experience gained locally and on a global platform. For several years, Mary has led the internal agenda for 'Caring and Sharing with the Elderly'. The focus for 2017-2018 is to extend this agenda externally with a view to strengthening existing relationships within the Community and establishing new Community Partners.
The team consists of a pool of volunteers that commit their time to this Vision.