VISION
To serve as Christ served. Our commitment and drive is to show the love of God through practical solutions, which will aid physical, social and spiritual welfare.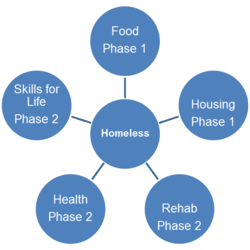 Phase 1 - 2017

Feed 20% of Sheffield's homeless population in 2017-2018. On average this equates to feeding 300 people across 6 Sabbaths per year.
Rehousing assistance. Partnering with recognised Housing Associations and Homeless Shelters.

Phase 2 - 2018

Health & Wellbeing assistance. Partnering with recognised Health Partners
Skills for Life. Partnering with Government bodies to provide assistance with Education and Employment.


LEADERSHIP TEAM (Volunteers)
Adriana Murray – BA, Msc, FCIPD






Adriana leads the agenda for 'Sustenance and Housing'. Adriana continues to work with several Community Partners to establish a sound network of Associates that will provide ongoing support throughout the program and within these two specific areas.




Helene Carrapatoso – MCIPD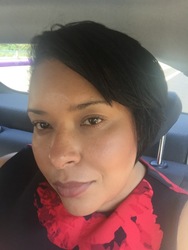 Helene leads the agenda for 'Health and Wellbeing'. Helene partners with qualified reputable health workers and nutritionists to set the agenda for Phase two of the program. The key focus is to support the reintegration of life-skills.
The team consists further of a pool of volunteers that commit their time to any given stage of the program.